Carole Liszak:
Carole has been with RE/MAX since 1989. She regards herself as a Real Estate Consultant…placing major emphasis on organization of information needed for well informed decisions by her clients. Carole specializes in residential properties such as single-family, multi-family and condominiums and hass extensive experience with relocation buyers and sellers, as well as "third party" relocation companies. Carole says, "If you appreciate and enjoy people, this business works itself. Whether working with the CEO transferring for the fifth time, the first time buyer or a past client buying the third house because of an expanding family, the focus is on the individual."

The Liszak Funkhouser Team:
Our philosophy is simple: clients come first. We pledge to be in constant communication with our clients, keeping them fully informed throughout the entire buying or selling process. We believe that if you're not left with an amazing experience, we haven't done our job. We don't measure success through achievements or awards alone, but through the satisfaction and reccommendations of our clients.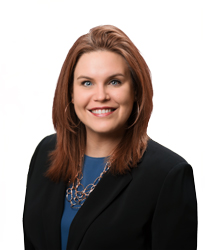 Jennifer Funkhouser:
My "client first" philosophy has always been my approach and it allows me to walk my clients through the entire buying or selling process. In addition, I've found that the latest technologies are allowing me to do everything I've always done, only much more quickly and efficiently. They've also helped me to extend the range of services I provide to my clients.
Whether you are an experienced investor or a first time buyer, I can help you in finding the property of your dreams. Please feel free to browse my website or let me guide you every step of the way by calling or e-mailing me to set up an appointment today!
The Liszak-Funkhouser Team
Carole Liszak ————- 317-819-3300 — cliszak@realtor.com
Jennifer Funkhouser — 317-752-3332 — jfunkhouser@realtor.com
RE/MAX Legends Group
5645 Castle Creek Parkway North Dr., Indianapolis , IN 46250
© 2001-2016 Reliance Network and RE/MAX of Indiana. All rights reserved.
US Reg. Copyright TX-5-910-991, TX-5-910-992, TX-5-910-993, and TX-5-910-994.
Each RE/MAX® Office is Independently Owned and Operated. Equal Housing Opportunity.